How To Find Blog Content Ideas in 2021? Tired of looking for blog content ideas?
Starting anything is beautiful. But with time, many of us get bored or have a different reason to stop working, and when it comes to content ideas for a blog, we all face the problem of lack of content ideas. So, today in this topic, I am going to share some tips on blog content with the help of which you won't face a shortage of topics.
These tips will help you to move forward in the right direction and at the same time, you can write a high-quality blog post which will help you to get good traffic also. So, let me start our today's important topic, i.e., blog content ideas.
Blog Content Ideas
Read Books
Yes, reading books related to your niche is of great help when it comes to content ideas for the blog. In case you don't have time to read the whole book then, just open the book and read the topics that the book covers. It will help you in a great way.
Pinterest
Pinterest not only helps to grow a blog, but it is a great network to find content ideas. With the help of Pinterest, I get traffic to my blog, and I get lots of content ideas and new strategies to grow my blog.
Also Read: How A Blogger Can Grow On Pinterest
Quora
When I was not a blogger, I used to find the answer to my questions on Quora. I feel it gives a more practical and personal touch when it comes to knowing others' experiences. Since I have started blogging, I have started answering on Quora that are related to my topic, it has not only improved my writing skills but it also gives me an idea about what people are looking for and what they want to know more. Quora is of great help when it comes to ideas about blogging.
You can also look at my Quora account. Click Here.
What do you need to do?
Just go on Quora, type keyword related to your topic, and it will start showing the questions that people have already asked. Now when you have the question, what you need to do is, start answering the question and your blog post is ready. Isn't it amazing? Yes, it is.
It is helpful. Try it.
NOTE: Use Quora to provide an answer as well. On Quora, you can leave a link to your website also(there are conditions to leave a link in the answer on Quora, I would suggest you go through them once)
and answering on Quora is also helpful to find content, as there are higher chances that people may cross-question your answer.
when you have an audience, you can use it wisely by sharing any life experience or inspirational story that you think people will be impressed or inspired with. It will not only motivate others, but it will attract more traffic to your blog. People always like to know the life experience or inspiring stories of others.
So, what you can share?
What is the most important thing you have achieved yet?
How do you deal with your low times?
What help you to develop your personality?
There are hundreds of such topics that you can share with your audience.
Reddit for blog content ideas
If you are not on Reddit yet, sign up for it now. You will get a lot of content ideas there.
What you need to do is go to the Reddit website or the application. Search for your keyword, and you will be surprised to see the endless results. There are many questions that people ask, and it is a great source of content ideas.
Watch videos
Whenever I feel stuck in anything, I immediately go and watch videos for the same. So, I think watching videos on a similar topic is also a great idea. Watching videos gives you a better understanding and clarity about something, and there is a saying, "if you cannot explain something clearly, you have not understood it." So, I think it is a good idea to get good content for your blog.
No one in the world is so perfect that they can write content on their own and they would not need any inspiration. Every book, blog, or content that is already published came from inspiration. It can be from personal experience or from reading what others are writing. Try to invest some time daily to read other articles.
It will help you to write differently as compare to others.
It will give you an idea of your competition.
So, move ahead and fix a time to read related articles.
Read the feedback and comment section
When you visit others' blogs or youtube videos. Have you ever noticed the comment section? I have, and most of the time it is full of questions and queries that people are looking for. It is a great source to find out what people need. So, go to the feedback or the comment section, analyze people's comments, and try to answer them one by one.
Keyword research for content idea
Once you know the topic that you are going to post about, go to Google search, and write your keyword. You will notice different approaches to write an article. Observe them properly and note them down.
Make a quiz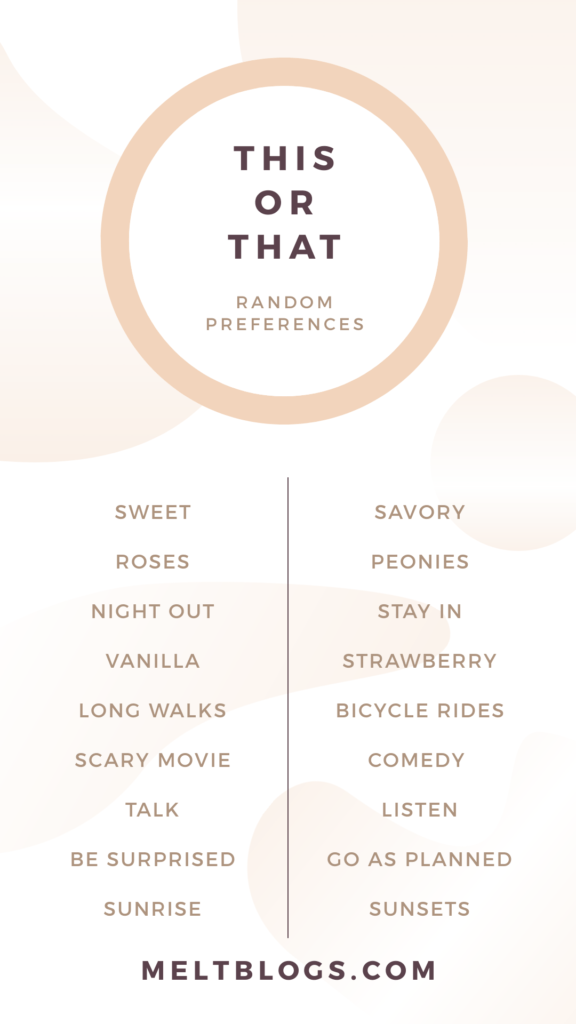 I am sure at least once in a lifetime, you may have encountered quiz and answered them. We all love to learn something interesting about ourselves or the things we love to do. So, one of the best things you can do is, create a quiz for people and there are higher chances that it will increase traffic on your site.
Make a top ten list
Does not matter what your niche is about, you can always make a top ten list. For example, I can make a list of Top ten motivational speakers in the world or top ten bloggers in the world. It attracts many people. Try it once.
Focus on spreading knowledge
Writing and posting are not enough, your article must be full of information that will help people, and once they find your article helpful, it will encourage them to visit your site again and again.
Conclusion
So, these were a few ways that can make sure that you will always have a lot of content ideas for your blog. Every option that I have mentioned can give you numerous ideas to find a topic if you are ready to do deep study and dedicated to your blog.
So, be consistent in what you are doing, though it is a hard process worth it if you are looking for a long term gain.
I hope you liked reading my blog post on how to find blog content ideas in 2021.
Now, tell me in the comment section, what is your way of finding a content idea for your blog?
Do not forget to share this article with someone who needs it and subscribe to our newsletter for free to stay updated.
Need any help?
Tell me in the comment section. I will try my best to help you.
Thank you for reading.
Also Read:
Other Articles