Acceptance Quotes: Acceptance quotes are strong and thought-provoking expressions that remind us of the importance of embracing ourselves and the world around us as they are. These quotes emphasize the importance of acknowledging reality, letting go of resistance, and finding peace within ourselves.
Also Read:
Famous Quotes About Acceptance
"Acceptance of what has happened is the first step to overcoming the consequences of any misfortune." – William James
 "Acceptance is not submission; it is an acknowledgment of the facts of a situation. Then deciding what you're going to do about it." – Kathleen Casey Theisen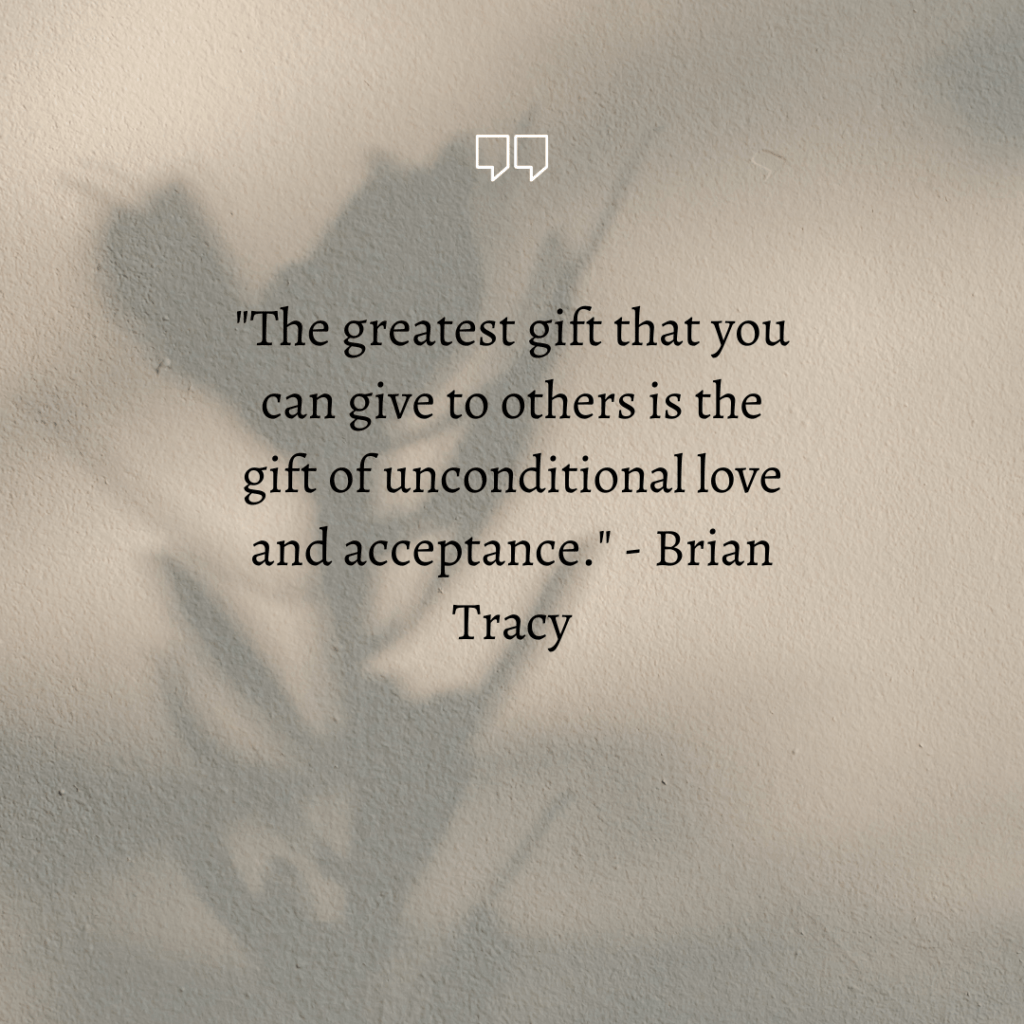 "Acceptance doesn't mean resignation; it means understanding that something is what it is and that there's got to be a way through it." – Michael J. Fox
"I can control my destiny, but not my fate. Destiny means there are opportunities to turn right or left, but fate is a one-way street." – Paulo Coelho
Radical acceptance quotes
"When you stop living your life based on what others think of you, real life begins. At that moment, you will finally see the door of self-acceptance opened." – Shannon L. Alder
"The only thing standing between you and your goal is the story you keep telling yourself as to why you can't achieve it." – Jordan Belfort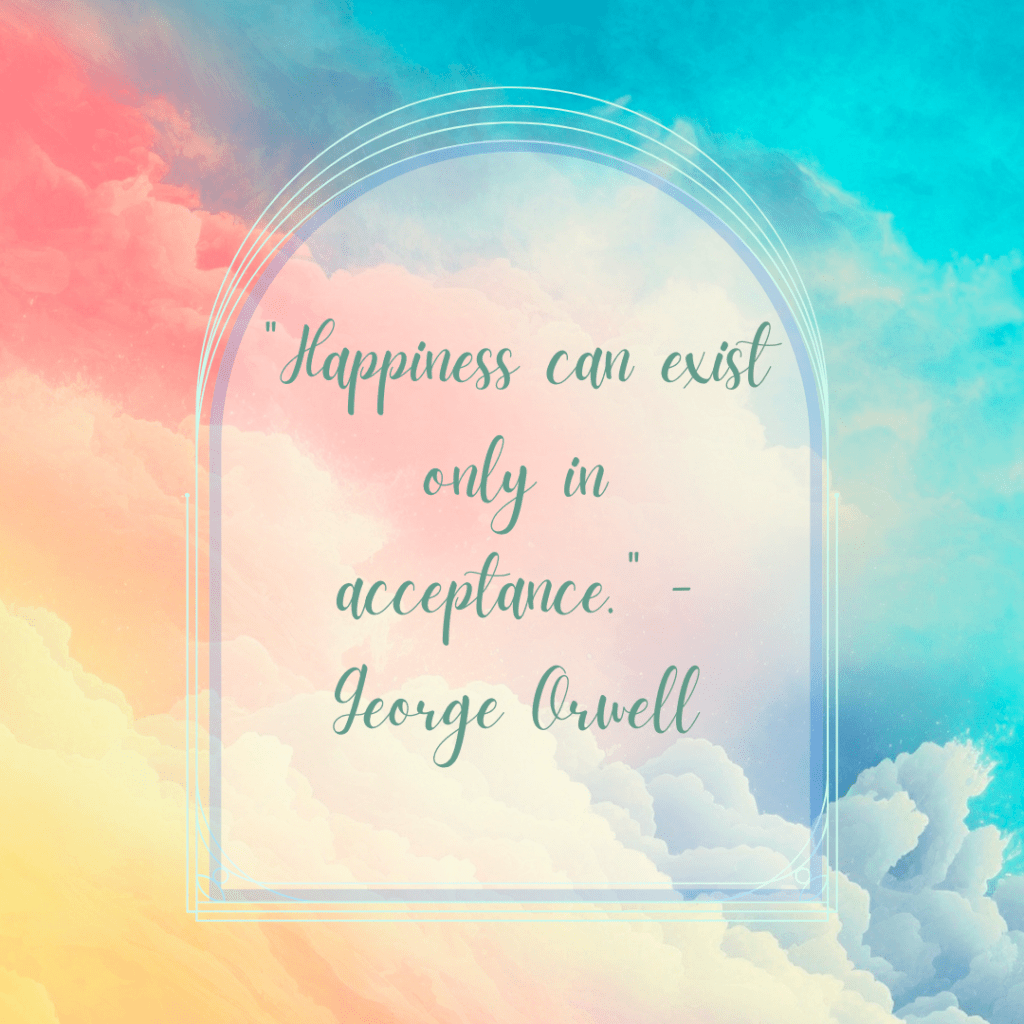 "You are enough just as you are. Each emotion you feel, everything in your life, everything you do or do not do… where you are and who you are right now is enough. It is perfect." – Anonymous
"The moment you accept yourself, you grow." – Maxime Lagacé
"Embrace the glorious mess that you are." – Elizabeth Gilbert
Self-acceptance quotes
"Acceptance looks like a passive state, but in reality, it brings something entirely new into this world." – Eckhart Tolle
"Acceptance is not about giving up; it's about acknowledging that there are things that cannot be changed." – Anonymous
"We are all in the gutter, but some of us are looking at the stars." – Oscar Wilde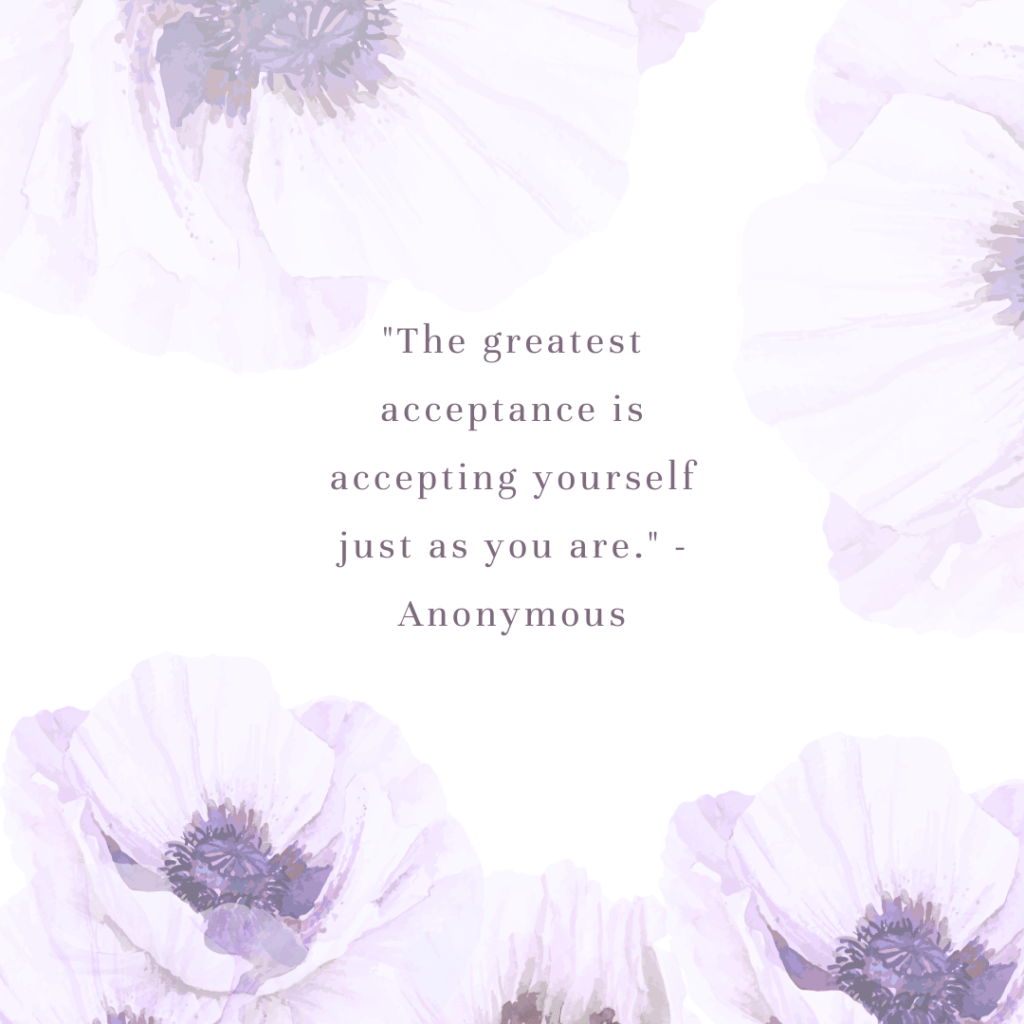 "You are imperfect, permanently and inevitably flawed. And you are beautiful." – Amy Bloom
"Sometimes the heart sees what is invisible to the eye." – H. Jackson Brown Jr.
Best acceptance quotes ideas
"It is what it is. Accept it and move on." – Anonymous
"Courage is the power to let go of the familiar." – Raymond Lindquist
"Acceptance is the truest form of love." – Anonymous
"Accept yourself, love yourself, and keep moving forward." – Roy T. Bennett
"When you can love yourself deeply, you can be kind to others." – Debasish Mridha
Self-acceptance quotes to make peace
"When you let go, you create space for something better." – Anonymous
"The first step towards change is acceptance." – Nathaniel Branden
"Life is a series of natural and spontaneous changes. Don't resist them; that only creates sorrow. Let reality be reality. Let things flow naturally forward in whatever way they like." – Lao Tzu
"To be beautiful means to be yourself. You don't need to be accepted by others. You need to accept yourself." – Thich Nhat Hanh
"Be yourself; everyone else is already taken." – Oscar Wilde
"Happiness can exist only in acceptance." – George Orwell
Acceptance quotes
"The more you know who you are and what you want, the less you let things upset you." – Stephanie Perkins
"You can't stop the waves, but you can learn to surf." – Jon Kabat-Zinn
"Once we accept our limits, we go beyond them." – Albert Einstein
"The most terrifying thing is to accept oneself completely." – C.G. Jung
"The only way to make sense out of change is to plunge into it, move with it, and join the dance." – Alan Watts
"Acceptance is a beautiful thing. It allows us to fall into life, rather than fighting the current of what is." – Liz Arch
"One of the happiest moments in life is when you find the courage to let go of what you cannot change." – Anonymous
"Acceptance of oneself is the essence of the whole moral problem and the epitome of a whole outlook on life." – Carl Jung
"The moment you accept yourself, you become beautiful." – Osho
"The more you know who you are and what you want, the less you let things upset you." – Stephanie Perkins
"You are perfect just as you are, and there is always room for improvement." – Shunryu Suzuki
"You alone are enough. You have nothing to prove to anybody." – Maya Angelou
aa Acceptance quote
"To be beautiful means to be yourself. You don't need to be accepted by others. You need to accept yourself." – Thich Nhat Hanh
"The only thing standing between you and your goal is the story you keep telling yourself as to why you can't achieve it." – Jordan Belfort
"Accept yourself, love yourself, and keep moving forward." – Roy T. Bennett
"When you let go, you create space for something better." – Anonymous
"The first step towards change is acceptance." – Nathaniel Branden
"Life is a series of natural and spontaneous changes. Don't resist them; that only creates sorrow. Let reality be reality. Let things flow naturally forward in whatever way they like." – Lao Tzu
"To be beautiful means to be yourself. You don't need to be accepted by others. You need to accept yourself." – Thich Nhat Hanh
"Be yourself; everyone else is already taken." – Oscar Wilde
Acceptance quotes
"Happiness can exist only in acceptance." – George Orwell
"The more you know who you are and what you want, the less you let things upset you." – Stephanie Perkins
"You can't stop the waves, but you can learn to surf." – Jon Kabat-Zinn
"Once we accept our limits, we go beyond them." – Albert Einstein
"The most terrifying thing is to accept oneself completely." – C.G. Jung
"The only way to make sense out of change is to plunge into it, move with it, and join the dance." – Alan Watts
"Acceptance is a beautiful thing. It allows us to fall into life, rather than fighting the current of what is." – Liz Arch
"One of the happiest moments in life is when you find the courage to let go of what you cannot change." – Anonymous
"Acceptance of oneself is the essence of the whole moral problem and the epitome of a whole outlook on life." – Carl Jung
"The moment you accept yourself, you become beautiful." – Osho
"The more you know who you are and what you want, the less you let things upset you." – Stephanie Perkins
"You are perfect just as you are, and there is always room for improvement." – Shunryu Suzuki
"You alone are enough. You have nothing to prove to anybody." – Maya Angelou
"To be beautiful means to be yourself. You don't need to be accepted by others. You need to accept yourself." – Thich Nhat Hanh
"The only thing standing between you and your goal is the story you keep telling yourself as to why you can't achieve it." – Jordan Belfort
"Accept yourself, love yourself, and keep moving forward." – Roy T. Bennett
Best self-acceptance quotes
"When you let go, you create space for something better." – Anonymous
"The first step towards change is acceptance." – Nathaniel Branden
"Life is a series of natural and spontaneous changes. Don't resist them; that only creates sorrow. Let reality be reality. Let things flow naturally forward in whatever way they like." – Lao Tzu
"To be beautiful means to be yourself. You don't need to be accepted by others. You need to accept yourself." – Thich Nhat Hanh
"Be yourself; everyone else is already taken." – Oscar Wilde
"Happiness can exist only in acceptance." – George Orwell
"The more you know who you are and what you want, the less you let things upset you." – Stephanie Perkins
"You can't stop the waves, but you can learn to surf." – Jon Kabat-Zinn
"Once we accept our limits, we go beyond them." – Albert Einstein
"The most terrifying thing is to accept oneself completely." – C.G. Jung
"The only way to make sense out of change is to plunge into it, move with it, and join the dance." – Alan Watts
"Acceptance is a beautiful thing. It allows us to fall into life, rather than fighting the current of what is." – Liz Arch
Inspiring acceptance quotes
"One of the happiest moments in life is when you find the courage to let go of what you cannot change." – Anonymous
"Acceptance of oneself is the essence of the whole moral problem and the epitome of a whole outlook on life." – Carl Jung
"The moment you accept yourself, you become beautiful." – Osho
"The more you know who you are and what you want, the less you let things upset you." – Stephanie Perkins
"You are perfect just as you are, and there is always room for improvement." – Shunryu Suzuki
"You alone are enough. You have nothing to prove to anybody." – Maya Angelou
"To be beautiful means to be yourself. You don't need to be accepted by others. You need to accept yourself." – Thich Nhat Hanh
"The only thing standing between you and your goal is the story you keep telling yourself as to why you can't achieve it." – Jordan Belfort
"Accept yourself, love yourself, and keep moving forward." – Roy T. Bennett
"When you let go, you create space for something better." – Anonymous
"The first step towards change is acceptance." – Nathaniel Branden
"Life is a series of natural and spontaneous changes. Don't resist them; that only creates sorrow. Let reality be reality. Let things flow naturally forward in whatever way they like." – Lao Tzu
"To be beautiful means to be yourself. You don't need to be accepted by others. You need to accept yourself." – Thich Nhat Hanh
"Be yourself; everyone else is already taken." – Oscar Wilde
Other Articles